Eminence LIL Texas 12 8 Ohm Replacement Guitar Cab Speaker NEW FREE, SHIPPING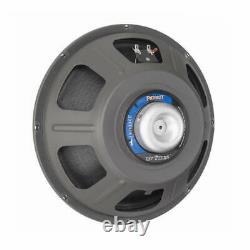 Item SKU# Eminence:LIL Texas. Genuine Eminence Factory Package Includes. Eminence LIL Texas 12 8 Ohm Replacement Speaker. Eminence Lil' Texas 12 Guitar Amp Cab Speaker 8 ohm.
The Eminence Lil' Texas 12" Guitar Speaker is a lightweight 12" speaker with a little Texas edge. Lil' Texas delivers a very balanced tone with crisp mids and top end bite, tight bottom end, and very American tonality. Great for classic rock, blues, and country. Eminence recommends the Lil Texas speaker as an alternate replacement for the Eminence Tonkerlite speaker in the Rocktron Velocity S1122 and the THD Ported 2 x 12 cabinets.
Customers located outside of the contiguous United States please note. International Orders are final sale, no exception. We are here to help answer any question you may have. We can easily be reached using one of the options below.
Pro Audio Land 3200 Fujita St Torrance, CA 90505 USA.