Portable Acoustic Guitar Amp Speaker withMicrophone Input Q2C1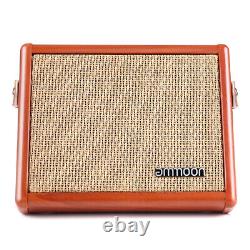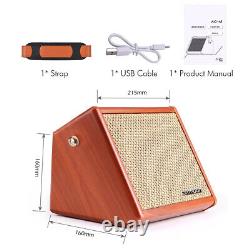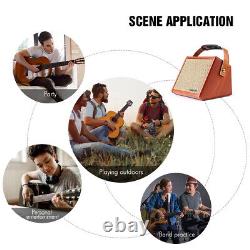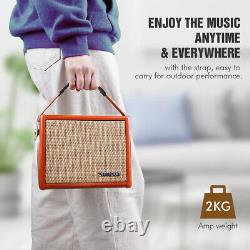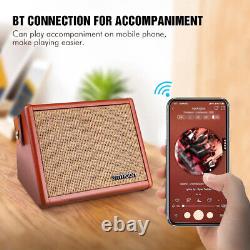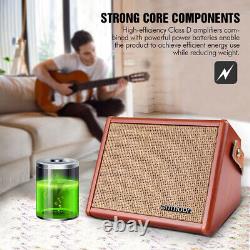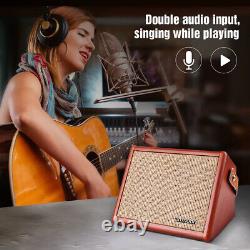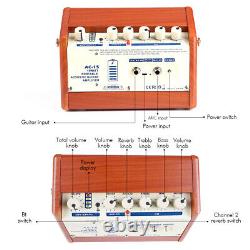 Features: 15W portable acoustic guitar 1:1 restore the guitar tone, providing you with professional and powerful guitar sound. Supports microphone input, and the microphone channel is embedded 2-band EQ(bass/treble) adjustment and reverb effect to achieve voice modification function. Compatible with most devices, such as smartphone,, laptop and so on, you can accompaniment music while do guitar practice or enjoy the fun of music listening. Built-in large capacity rechargeable, 2 hours and 4-8 hours working, no need of external , just enjoy the music anywhere.
Delicate imitation wood grain and compact size design, the guitar can be easily carried anywhere via the, which makes it quite suitable for travel use. Specifications: Model: AC-15 Rated : 15W : 30W Speaker Unit: full frequency 5.5 inches SNR: 85dB(mic channel), 95dB(guitar channel) Input Impedance: 10Kohm(mic channel), 2Kohm(guitar channel) Equalization: bass--12dB 125Hz, treble--12dB 8KHz Frequency Response: 20Hz-20kHz : Built-in 7.4V 2000mAH Lithium Recharge Socket: micro USB 5V/2A Version: 5.0, 15m effective distance Item Size: 21.5 16 16cm/ 8.5 6.3 6.3in Item Weight: approx. 2000g/ 4.4lbs Note: Guitar showed in the picture is not included Package List: I5513 1 1 USB Cable 1 Hand 1 Users' Manual(English & French & German & Italian & Spanish & Japanese).