Marshall Plexi Hiwatt 3 Monkeys BW119 withWGS Celestion Speakers Brad Whitford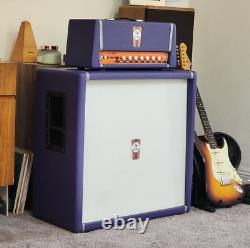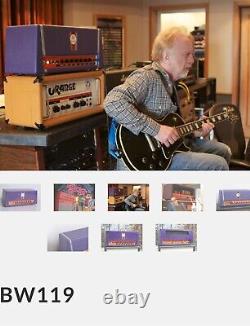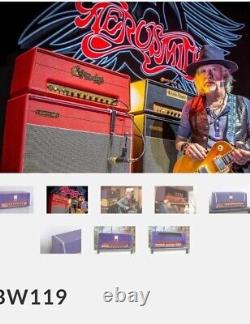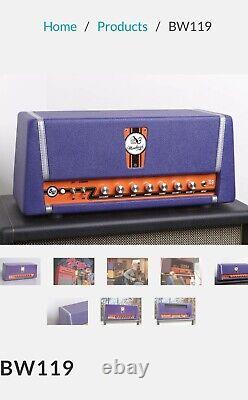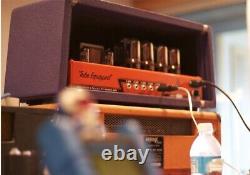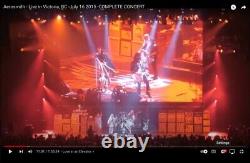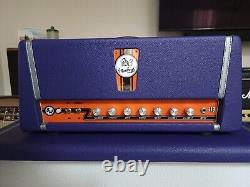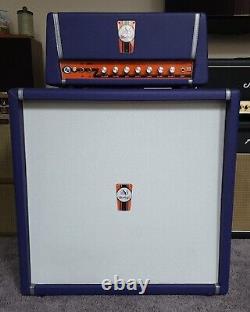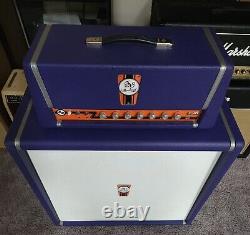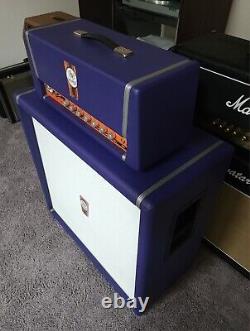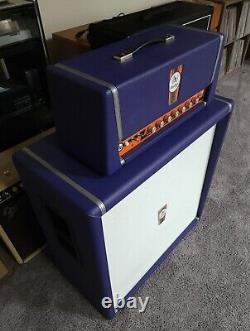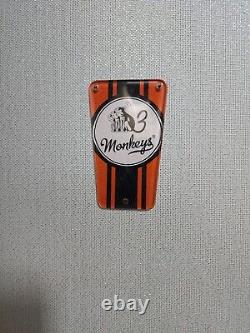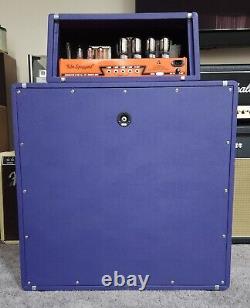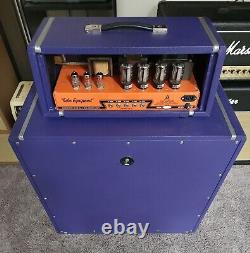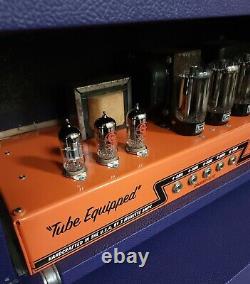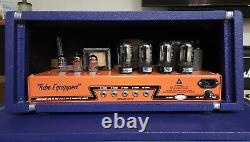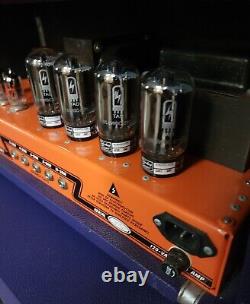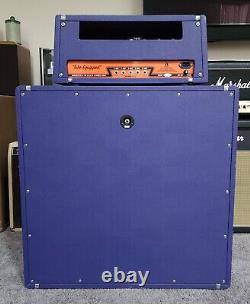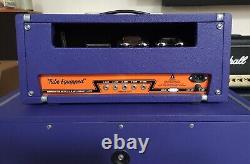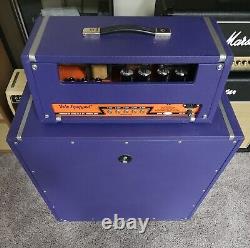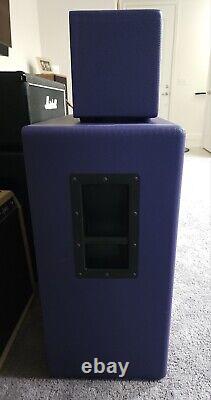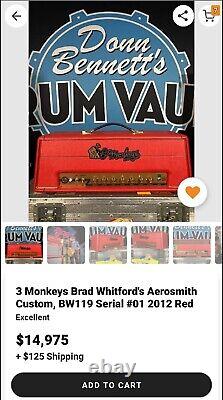 Matching 412 - 3 Monkeys Speaker Cabinet in Purple Tolex. Number (1) One of Six built in 2009. Owned and played by Aerosmith Guitarist Brad Whitford. Near Mint - Perfect Working Condition.
Limited Edition run of the amp Brad Whitford uses with Aerosmith. 3 Monkeys BW119 with Matching 412 - 3 Monkeys Speaker Cabinet in Purple Tolex.
Number (1) One of Six built in 2009, by Greg Howard and Ossie Ahsen with help from Amp Guru Kevin Silva. This amp is Number One (1) from the'2009' run that was requisitioned by Brad Whitford. This amp is the only BW119 in Purple Tolex with the 3 Monkeys Custom Designed Speakers with Sparkle Logos from WGS - Celestion. Brad Whitford specifically designed these amps to meet his demands for live performances and recording. Greg Howard built this one personally by hand with Brad's input for the Race Car Design and the Purple Tolex with White Sparkle Grille Cloth. Ossie Ahsen oversaw internal specifications and helped Greg Howard handwind the Transformers and build the circuits. This unique and exceptional amp and matching cabinet were made by hand, with painstaking detail, and extraordinary quality. You can brush the strings with your fingertips and get a soft resonate musical sustain. Playing through this amp is legitimately next level, and the only real comparison I have is a Dumble. This amp is sincerely that exceptional in its quality and tone!
This is the only one available with the matching Handmade 3 Monkeys Speaker Cabinet loaded with Celestions. The amp was designed and voiced similar to the 1970's Hiwatt and resembles the Marshall Plexi with incredible clean tones and powerful overdrive for electric blues, rock, and metal. This Boutique Handmade amp delivers, with a huge variety of tone! It has an incredibly diverse range just by managing your guitars output.
The amp does it all. 3 Monkeys: In 2009, one of our dealers called asking if we could build their customer a unique version of the 3 Monkeys amp that Brad Whitford had been using since 2006. We rose to the challenge and not only built one, but six of these unique amps.
Each has the same specs and race car style graphics, but we did a number of different head box cosmetics to suit each customer. Brad even grabbed a pair to take on the latest Aerosmith tour. Cesár Rosas of Los Lobos has also been seen gigging with his. Four TAD 5881 (6L6) Power Tubes. Highest Quality Chassis Mount and Superior Tube Sockets.
Uniquely Shaped Solid Ply Cabinet (no rectangles here). Presence, Bass, Middle, Treble EQ Section. Two Interactive Gain Knobs (1st and 2nd Stages).
Made by Hand in Raleigh, NC U. Head Box Dimensions: 21.75 in. Custom Transformers by 3 Monkeys. Hand Wired Preamp / Poweramp and Sockets / Pots / Jacks. The Speaker Cabinet is Custom Built for this amp and has 4 Custom WGS Celestion 60 Watt 8 Ohm 12 Inch Monsters! I would put it at 65 pounds, handmade, covered in matching purple tolex with pearlescent white sparkle grille cloth. There is a barely visible little 1/8 inch nick in the Tolex on the rear of the speaker cabinet (unnoticeable).
3 Monkeys Amplifiers, Pedals and Cables. Touring guitar tech for the last 20 years.
Has worked with such artists as Aerosmith, AC/DC, Steely Dan, Green Day, Linkin Park, Jimmy Page & The Black Crowes, Daryl Hall & John Oates, The Verve Pipe, Cry of Love and many others. On the road experience in gear selection, setup and onstage troubleshooting of guitar rigs. Responsible for the daily restringing, tuning, intonation and maintenance of touring guitars.
Greg is a self-professed gearhead and tone seeker. Experienced amp tech, designer and builder for over 20 years. Has designed and built amps under the Blockhead brand name for bands such as Goo Goo Dolls, Blind Melon, Aerosmith, Green Day, etc. Oz builds guitars in his off time and is a seeker of the Les Paul grail.
BRAD WHITFORD (ROCK STAR MONKEY). Guitarist for Aerosmith since 1971. A rock icon according to MTV and an inductee of the Rock & Roll Hall of Fame. The guy whose albums you listened to in your formative years, or whose face adorned posters on your wall when you were a teenager.
Brad is a racing fan and driver, gearhead and a rabid music fan.