Combo Amp Speaker Cable, LOT OF 5- Mogami W3082 14AWG Neutrik Guitar Amplifier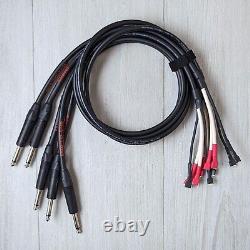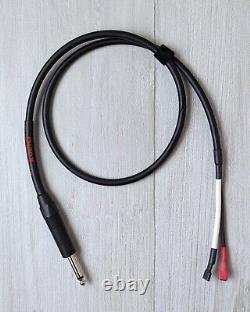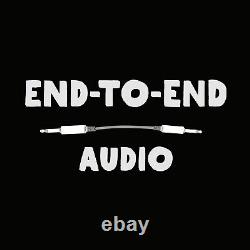 End-To-End Audio cables are professionally hand-built with the highest quality cable & connectors available for audio applications. Lot of Quantity 5- 3' foot cables ideal for guitar amplifier to speaker driver connection for a single or dual driver combo amp. For Repair shops, Hobbyists, Guitar Amplifier Manufacturers, etc. This cable is a massive upgrade to any speaker cable that came with your amplifier. Mogami W3082 14-AWG speaker cable: oxygen-free, low capacitance copper conductor handles high power and provides a natural and expanded tone.
Terminated with straight or right-angle, silver or gold, Neutrik 1/4 TS Phono Plug and durable dual female spades. Option to include speaker driver to driver jumper cable with durable dual female spades. Each cable is handmade to order.
CUSTOM CABLES of any lengths, colors, connectors and configuration available. I can make ANY audio cable.
All End-To-End Audio Cables have a lifetime guarantee for performance and reliability. Any issues concerning a defective cable will be addressed with free replacement or repair within 1 year. After 1 year, free repairs, if the cable fails from normal use, for life.