15W Portable Acoustic Guitar Amp Rechargeable Speaker L5U2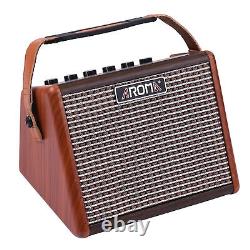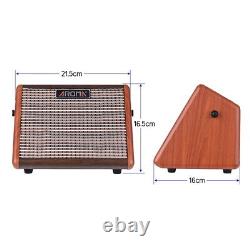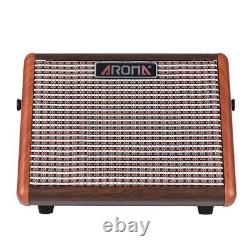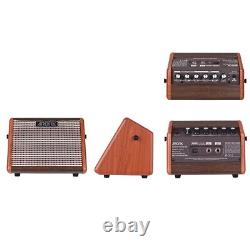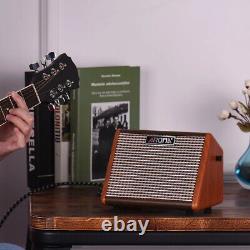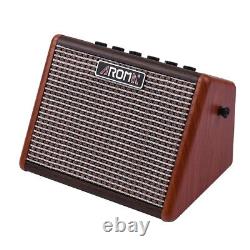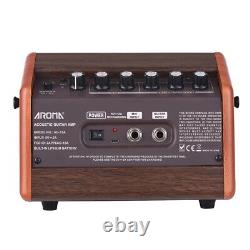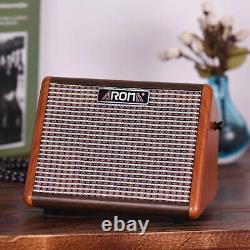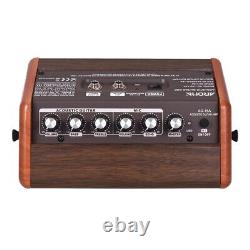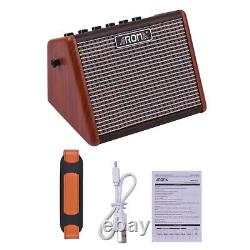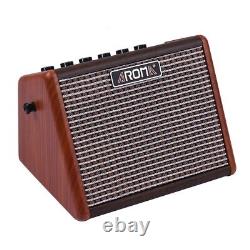 Features: 15W portable acoustic guitar with 5 speaker, professional guitar sound output. Equipped with link and microphone input functions, you can enjoy the fun of listening and singing.
Built-in rechargeable, no need of external , enjoy your anywhere. Supports guitar, bass and treble control, as well as microphone and adjustment, giving you different sound effects.
With a for carrying the guitar conveniently by your hand. Specifications: : 15W Speaker: 5 Interface: 6.35mm guitar jack, 6.35mm microphone jack : Built-in 7.4V 2200mAH : about 5H(80% level) Recharge Socket: USB 5V/2A Version: 4.2 Item Size: 21.5 16 16.5cm / 8.5 6.3 6.5in Item Weight: 2060g / 4.5lbs Package Size: 26.5 19 19cm / 10.4 7.5 7.5cm Package Weight: 2380g / 5.2lbs Note: Guitar showed in the picture is not included Package List: I3782 1 1 USB Cable 1 Hand 1 Users' Manual(English).